Huntingburg Wagon Works
 Huntingburg Wagon Works was an American manufacturer of vehicles in the early part of the 20th century . 
History
William Roettger and Mr. Prophet founded the company in 1874 in Huntingburg , Indiana . They made carriages . Ben Klosterman became third partner. JR Blessinger and August Mundy also joined the company. Between 1902 and 1903, a few automobiles were created . The brand name was Huntingburg .
From 1925 automobiles were sold by Hudson Motor Car Co. and Essex . In 1958 the company was sold to the Arkla Company .
The vehicles had a single-cylinder engine , which was mounted under the seat. The open body could accommodate two people. A vehicle still exists. it is dated to 1901 (shown above). 
About
Huntingburg Wagon Works
Automotive manufacturer of Huntingburg , Indiana .United States from 1901 to 1903.
Updated
Sunday, 03 March 2019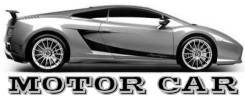 Published date
Saturday, 22 September 2018