Howard Automobile Company 
 Automotive manufacturer of New York.United States from 1901 to 1905
1903 Howard Tonneau Automobile
Howard Automobile Company , previously Trojan Launch & Automobile Works , was an American manufacturer of automobiles and engines from the state of New York . 
History
William S. Howard experimented on automobiles and completed in 1895 the first prototype . in 1901 began mass production.  First, the manufactured Grant Ferris Company vehicles for him.  In the same year he founded Trojan Launch & Automobile Works in Troy .  He next automobiles also established engines. The brand name was Howard . In 1903, a model of the short-lived brand Trojan was added.
1903 was followed by the change of name in Howard Automobile Company and the move to Yonkers . The Trojan was abandoned.
In November 1904, Charles L. Seabury took over the company. The seat was now in Morris Heights in the Bronx . Budd G. Gray reworked a Howard model. The brand name changed to Seabury .In 1905 the production ended.
The Howard only model of the years from 1901 to 1902 had a single-cylinder engine with 5 hp . The vehicles were bodyworked as an open runabout .
From 1903 to 1904 four different models were available. No. 1 had a two-cylinder engine with 8 hp and a chassis with 213 cm wheelbase . Superstructures were runabout and tonneau . No. 2 was a van on the same chassis, whose engine power was increased to 12 hp. No. 3 had a three-cylinder engine with 12 hp, a chassis of the same length and a structure as a touring car . No. 4 was the top model. It had a four-cylinder enginewith 24 hp power. The choice was touring car with 229 cm wheelbase, coupe with 244 cm wheelbase and tonneau with 267 cm wheelbase. 
The Trojan of 1903 had a two-cylinder engine. He was bodyworked as a runabout. 
The Seabury was based on Howard No. 4 tonneau . There were no differences in terms of engine, engine power and wheelbase. The tonneau offered space for five people. 
Technical
Model overview 

| year | brand | model | cylinder | Power ( PS ) | Wheelbase (cm) | construction |
| --- | --- | --- | --- | --- | --- | --- |
| 1901-1902 | Howard |   | 1 | 5 |   | runabout |
| 1903-1904 | Howard | No. 1 | 2 | 8th | 213 | Runabout, Tonneau |
| 1903-1904 | Howard | No. 2 | 2 | 12 | 213 | delivery trucks |
| 1903-1904 | Howard | No. 3 | 3 | 12 | 213 | Touring car |
| 1903-1904 | Howard | No. 4 | 4 | 24 | 229 | Touring car |
| 1903-1904 | Howard | No. 4 | 4 | 24 | 244 | Coupe |
| 1903-1904 | Howard | No. 4 | 4 | 24 | 267 | Tonneau |
| 1903 | Trojan |   | 2 |   |   | runabout |
| 1904-1905 | Seabury |   | 4 | 24 | 267 | Tonneau 5-seater |
About
Howard Automobile Company
Automotive manufacturer of United States from 1901 to 1905
Updated
Friday, 15 March 2019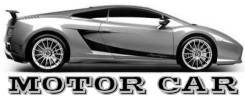 Published date
Saturday, 22 September 2018