Howard Automobile Company
Howard Automobile Company was an American manufacturer of automobiles from Michigan only in 1911.
History
The company was founded in 1911 in Jackson , Michigan. The production of automobiles began, which were marketed as Howard . After the first ten vehicles were almost completed, disagreements arose between the partners. Some left the company. JE Keith as president tried to relocate production to another plant in Macon , Georgia . Whether it was produced there is unclear. In the same year the production ended.
Other US manufacturers of passenger cars of the brand Howard were: Howard Automobile Company of New Jersey , Howard Automobile Company of New York , Howard Motor Works , Central Car Company , A. Howard Company and Howard Motors Corporation .
About
Howard Automobile Company
Automotive manufacturer of Jackson , Michigan;United States of America from 1911.
Updated
Friday, 15 March 2019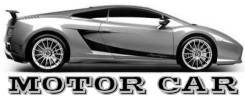 Published date
Saturday, 22 September 2018