Hal Motor Car Company (H.A. Lozier Company)
Hal Motor Car Company , previously HA Lozier Company , was an American manufacturer of automobiles in the 1910s . 
History 
Harry A. Lozier had left the Lozier Motor Company . He founded the HA Lozier Company in 1915 . In January 1916, he presented a prototype at the New York Automobile Show . Series production began in the summer of 1916 in Cleveland , Ohioin the former Royal Tourist plant . The brand name was HAL .
Already in September 1916 Lozier left the company for health reasons. A. Ward Foote of the Foote-Burt Machine Company from the same city became the new president. He renamed Hal Motor Car Company . By October 1916, 200 vehicles had already been built. At the time there were ten vehicles a day. Material shortages due to the First World War led to problems. In October 1917 there were rumors of a merger with the Abbott Corporation , which turned out to be nothing.
At the end of 1917, Frank B. Willis became the new president. He again presented vehicles in January 1918 at the Chicago Automobile Show . A little later, Willis stepped back.
In February 1918, the bankruptcy began . The assets including ten unsold vehicles were auctioned in April 1918. Stearns acquired the factory.
The later US President Warren G. Harding was one of the buyers of a Hal.
The HAL V12 engine
The vehicles priced from $2,000 upwards were called Twelve . They had a 389 cubic inch V12 engine from the Weidely Motors Company . He was officially classified with 40 hp, but according to the company gave up to 100 hp . The chassis had 343 cm wheelbase with a weight of 3.555 pounds.
In 1916 there was the Model 12 . It was available as a touring car with seven seats and as a roadster with two seats.
1917 followed the Model 21 . A brougham , a seven-seater sedan and a four-seat Cloverleaf roadster complemented the available superstructures.
In 1918, customers had the choice between sedan, town car and touring car, each with seven seats, a two-seater roadster and a four-seat Shamrock Roadster .
Later 1918 HAL Twelve
About
Hal Motor Car Company history
Updated
Monday, 01 October 2018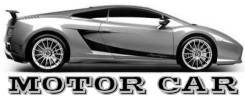 Published date
Saturday, 22 September 2018