Gary Taxicab Company
 Automotive manufacturer of Chicago , Illinois.United States from 1909
Gary Taxicab Company was an American manufacturer of automobiles in 1909 .
History
The company was founded in 1909 in Chicago , Illinois . The production of automobiles began. The brand name was Gary . The production ended in the same year.
There were no links to car manufacturer Gary Automobile Manufacturing Company and commercial vehicle manufacturer Gary Motor Truck Company .
The offer included taxis with extra short radius turning action. A gasoline engine with 18 to 20 hp power drove the vehicles. Special feature was that the engine was interchangable and could be changed within 20 minutes as were the wheels. The construction was a landaulet . The driver was sitting outside. Behind him was the compartment for the passengers that were heated.
About
Gary Taxicab Company
Automotive manufacturer of Chicago , Illinois.United States from 1909
Updated
Tuesday, 02 October 2018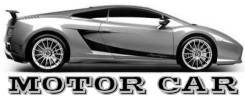 Published date
Thursday, 20 September 2018