Flint & Lomax Company
Flint & Lomax Company was an American manufacturer of automobiles in the early part of the 20th century. 
History
The company was founded in 1905 in Denver , Colorado . The production of automobiles began. The first vehicle was presented in April 1905 at the Denver Automobile Show . As a brand name Flint & Lomax was initially planned, but ultimately Flintlo elected. In the same year the production ended.
The only model had a four-cylinder engine with 14 hp . Unusually for the time was the OHV valve control . The engine powered the rear axle via a three-speed gearbox and a cardan shaft . The structure was a tonneau with side access, which offered space for five people.
About
Flint & Lomax Company
Automotive manufacturer of Denver , Colorado .United States from 1905
Updated
Tuesday, 12 March 2019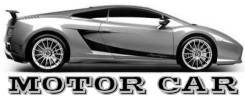 Published date
Thursday, 20 September 2018