Elbert Motor Car Company
Elbert Motor Car Company was an American manufacturer of cyclecar automobiles in the 1910s. 
History
The company was founded in late summer 1914 in 467 EMPIRE BUILDING Seattle , Washington . Nicholas Wilson as President, LH Beamish, LW O'Connell, Mr. Elbert as money and namesake and the designer FW Topkin were involved. They started with the production of automobiles. The brand name was Elbert . In March 1915 it was announced that production should continue in the former plant of the Goudy Machine Company in Sunnyvale , California . There, however, nothing was produced anymore. In 1915 the company was dissolved.
Wilson was later involved in the Emerson Motor Company .
The only model was called Cyclecar . However, it did not meet the criteria. The four-cylinder engine was water-cooled . He had 63.5 mm bore , 101.6 mm stroke , 1287 cc capacity and made 10 hp . The chassis had 259 cm wheelbase . The open roadster could accommodate two people in a row. The original price was 295 US dollars .
Specifications of the Elbert Cycle Car
MOTOR—Cast point suspension. F our water Cooled, bore. 4" Main rod 1 1/8 diameter. die manganese Crank shaft drop steel. Cam shaft
.Shifting shaft to right of driver. Engine brake by foot pedal. 2,200 pounds
TIRES—25'by 3" STEERING GEAR—Center rack 14" wheel.
FUEL—Gravity feed. from gallon tank
EXTRA EQUIPMENT— $15.00, Windshield
In addition, a light van was available on the same basis.
Share this page
Related
About
American Automotive manufacturers from the 1910s
Published date
Wednesday, 19 September 2018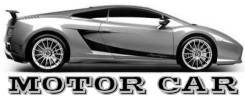 Elbert Motor Car Company
Automotive manufacturer of Seattle , Washington.United States from 1914 to 1915.