Edwards Knight (Edwards Motor Car Company)
 Edwards Motor Car Company was an American manufacturer of automobiles in the 1910s .
History
HJ Edwards and CG Stoddard had already worked together at Stoddard-Dayton and United States Motor Company . They founded the company in February 1912. The plant in Long Island City in New York City . They began in December 1912 with the production of automobiles, which were marketed as Edwards Knight .
The cars on offer the Model 25 . It had a four-cylinder engine with 4500 cc displacement . Its motor came from Charles Yale Knight . Its engine power was given as 40/50 hp . Other features were the starter and parts of the suspension after patents of Frederick W. Lanchester . The chassis had 305 cm wheelbase . Avaliable as touring cars with four or five seats $3,500, Speedster with two seats $3,500, roadster with two seats also $3,500, saloon with seven seats and Landaulet and a more expensive limousine $4,600 with seven seats .
In October 1913, John North Willys of Willys-Overland acquired the company and its patents. This ended the production.
About
Edwards Knight (1912-1913)
Published date
Wednesday, 19 September 2018
American Automotive manufacturers from the 1910s
Updated
Thursday, 06 December 2018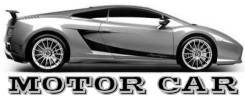 Edwards Knight (Edwards Motor Car Company)
Automotive manufacturer of New York,United States from 1912 to 1913.