Economy Motor Car Company
Automotive manufacturer of Joliet , Illinois.United States from 1908 to 1912.
 Economy Motor Car Company , previously Economy Motor Buggy Company , was an American manufacturer of automobiles . 
History
The company was founded in 1908 in Fort Wayne , Indiana . William R. Everett was president. He started with the production of automobiles. The brand name was Economy . The Success Auto Buggy Manufacturing Company went to court because Economy used their patents . Then Economy moved to Kankakee in Illinois . The lack of suitable workers in the city made the location move to Joliet , Illinois, a short time later . End of 1909 the name was changed. From 1910, the focus was on production on commercial vehicles . 1911 ended the car production. 1912 it came to Bankruptcy .
The Pratt Manufacturing Company took over the remnants of the company.There was no connection to the Economy Motor Company , which also produced Economy vehicles a few years later .
The offer included highwheelers . With the big wheels they were well suited for the bad roads at that time. The chassis had 218 cm wheelbase . The engine powered the rear axle via two chains. The open body was called High Wheel Buggy . Depending on the model, it offered space for two or four people.
The Model B appeared in 1908. It had a single-cylinder engine with 10 hp .
In 1909, Model E and Model G complemented the range. They had an air-cooled two-cylinder engine , which was specified with 22/24 hp.
1909 Economy commercial Highwheeler 
About
Economy Motor Car Company
Automotive history
Updated
Friday, 04 January 2019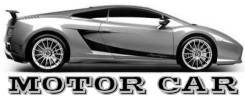 Published date
Wednesday, 19 September 2018