De Soto Motor Car Company
 De Soto Motor Car Company was an American manufacturer of automobiles in the 1910s There was no connection to the car brand DeSoto of Chrysler Motor Corp. Detroit. 
History
HJ Clark, LM Field, Glenn Fry, Hayes Fry and VH Van Sickle founded the company in November 1912 in Auburn , Indiana . It belonged to the Zimmerman Manufacturing Company from the same city. The production of automobiles began, which were marketed as De Soto . Plans to relocate production to another Fort Wayne plant have not been implemented. Late in 1914, production ended. John Zimmerman, who ran the Zimmerman Manufacturing Company on his own, decided that vehicle production would only be continued under the name Zimmerman.
The first model in 1913 was the Six . This had a six-cylinder engine with 55 hp . The wheelbase was 330 cm. The only construction was a five-seat touring car . In the following year, the wheelbase was extended to 335 cm. They made as five and seven-seat touring cars and as a two and four-seater roadster .
1914 appeared a second model. Although it was called Cyclecar. A V2 engine with 88.9 mm bore , 93.2 mm stroke and 1157 cc capacitymade 10 hp. The chassis had 254 cm wheelbase. The open body of the Roadster offered space for two people in a row. The empty weight was given as 249 kg.
About
De Soto Motor Car Company
Automotive manufacturer of Auburn , Indiana,United States from 1912 to 1914.
Updated
Thursday, 06 December 2018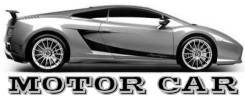 Published date
Tuesday, 18 September 2018