Crescent Motor Company
Crescent Motor Company was an American manufacturer of automobiles in the 1910s . 
History
Ralph Northway, who previously worked for the Ohio Motor Car Company , and Frank W. Enslow founded the company in 1912 . They took over the insolvent Ohio Motor Car Company and their plant in Carthage , Ohio . They continued their production of automobiles. The brand name was Crescent . 1914 ended production. In 1915, the Puritan Machine Company took over the remnants of the company.
There were no links to the other manufacturers of Crescent branded vehicles: Crescent Automobile & Supply Company and Crescent Motor Car Company .
The model Ohio corresponded to the previous model. It had a four-cylinder engine with 29 hp Warner speedo. The wheelbase was 295 cm. The construction as an open touring car offered space for five people the larger 5-80 for seven people .
The model Royal came to it. A six-cylinder engine from Northway Motors Corporation with 38 hp power powered the vehicles. The chassis had 335 cm wheelbase. These cars were also a five-seat touring car body.
About
Crescent Motor Company
Automotive manufacturer of West Virginia.United States from 1912 to 1916.
Updated
Thursday, 06 December 2018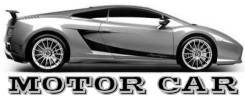 Published date
Monday, 17 September 2018