Hennegin Commercial Automobile Co
Hennegin Commercial Automobile Company was an American manufacturer of automobiles and Commercials in only 1909. 
History
The company was founded in Chicago in 1908 in Illinois . In the same year began the production of automobiles. The brand name was Hennegin . In 1908 the production ended.
The offer included highwheelers . They had a air cooled  two-cylinder engine . 114.3 mm bore and 127 mm stroke gave 2606 cc of displacement . The engine power was specified with 12/14 hp . The power transmission took place by means of chains.
The Model A was a Commercial delivery truck (shown above).
The Model F  had a chassis with 75" wheelbase and was an open two-seater. The original price was $650.
The Model G had 221 cm wheelbase. The construction was called Family / Utility . He offered space for four people or two people plus charge.
About
Hennegin Commercial Automobile Co
Automotive manufacturer of Chicago , Illinois,United States from 1908.
Updated
Sunday, 09 December 2018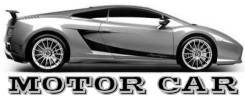 Published date
Monday, 17 September 2018