Coda Automotive Inc.
Coda Automotive Inc. is an American company and former manufacturer of automobiles in the 2010s . 
History 
Miles L. Rubin founded the company in 2009. The headquarters is located in Los Angeles in California . The production of automobiles began in 2010. The brand name was Coda . Philip F. Murtaugh manages the liquidation company . A total of about 100 vehicles were sold. 
The cars on offer included electric cars . The basis was the Hafei Saibao of Hafei . The four-door sedan had a notchback Front-engine, front-wheel drive. The electric motor made 136 hp with a range of 88 miles powertrain had a 5-year, 60,000 mile warranty. The manufacturer was 260 cm wheelbase to, 447 cm length of the vehicle, 171 cm wide and 148 cm vehicle ride height. 
About
Coda Automotive Inc.
Automotive manufacturer of Los Angeles , California.United States from 2010 to 2013.
Updated
Monday, 18 February 2019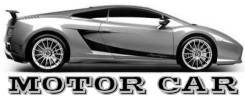 Published date
Monday, 17 September 2018