Centaur Motor Corporation
Centaur Classic Motor Corporation was an American manufacturer of replica automobiles in the 1980s . 
History
The company was founded  1980 in Milwaukee , Wisconsin . It turned cars bearing the brand name Centaur   from 1985 ended the production. 
There was no connection to the Centaur Car Company founded in 1984 , which used the same brand name between 1985 and 1986. 
The only model was the Centaur roadster a Neo classic replica of a Mercedes-Benz 500 K from the 1930s.The body was hand built inside hancrafted wood dash and steering wheel,with a choice of brass or chrome trim and a rumble seat at the rear with a 108" wheelbase for the chassis , engine and suspensions were from General Motors . The V6 engine had 3800 cc of displacement . An 3 speed automatic transmission was standard with 15" chrome wire wheels. 
About
Centaur Motor Corporation
Automotive manufacturer of Milwaukee , Wisconsin.United States from 1980 to 1985.
Updated
Sunday, 28 October 2018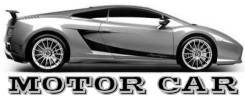 Published date
Monday, 17 September 2018