California Component Cars Inc. 
 California Component Cars Inc. , also called California Component Car Company , was an American manufacturer of automobiles and kit cars. 
History
The company was based in Oakland , California . and San Lorenzo. The production of cars and kit cars ran from 1977 to 1984. The brand name was California Component Cars ,  shortened to a source to California Component .
Vehicles 
The model Sterling corresponded to the British Nova . A chassis of the VW Beetle formed the base. Then a flat two-seater body was mounted. Striking was the hinged roof instead of side doors.
The Sovran model was a revised version of the Sterling . The lower part of the body was longer. The wheel cutouts were angular. At the front of the vehicle were folding headlights . The rear hood also differed.
About
California Component Cars Inc.
Automotive manufacturer of Oakland , Florida .United States from (1977-1984)
Updated
Friday, 02 November 2018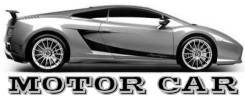 Published date
Monday, 17 September 2018