CP Malcolm & Company
 Automotive manufacturer of Oxford , Michigan;United States of America from 1900 to 1901.
CP Malcolm & Company was an American manufacturer of engines and automobiles .The brand name was Malcolm.
History 
The company was based in Oxford , Michigan . Mainly it produced gasoline engines. In 1900, own passenger cars were built untill around 1901.
The company produced two-stroke engines. Customer was among others the Owosso Carriage Company .
The self-made vehicles had their own engines. A two-cylinder engine with 5 hp power drove a runabout . In addition, there was a two-and a three -seater touring car with a two-cylinder engine, which made 8 hp. The new prices were between $800 and $1000 US  
.
About
Updated
Monday, 11 March 2019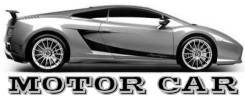 Published date
Monday, 17 September 2018