Buggy Car Company
Buggy Car Company was an American manufacturer of automobiles in the early 1900s. 
History
The company was founded in 1908 in Cincinnati , Ohio . In September 1908, everything was taken over by the Postal Auto & Engine Company and the production of their vehicles continued. The brand name was Buggy Car . In 1909 the production ended.
The offer included highwheelers . With their large wheels, they were suitable for the then bad roads with a clean simple design.
A model had a two-cylinder engine with 16/18 hp power. The engine power was transmitted via a planetary friction gear and two chains to the rear axle. The wheelbase was 193 cm. Model A and Model B were available as runabouts and vans . Model C was a Surrey weight 1100 Lbs .
The other model also had a two-cylinder engine, but only made 12.5 hp, and a planetary gear . The chassis had the same wheelbase. As No. 1 there was a two-seat runabout and as no. 4 a three-seat runabout.
1909 Buggy Car high wheeler
About
Published date
Saturday, 15 September 2018
American Automotive manufacturers from the 1900s
Updated
Tuesday, 09 October 2018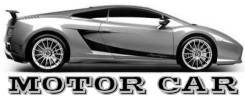 Buggy Car Company
Automotive manufacturer of Cincinnati , Ohio.United States from 1908 to 1909.