Brubaker Group
 Automotive manufacturer of Los Angeles , California.United States from 1974
Brubaker was an American car brand from the 1970s. 
History
Brubaker Group or Brubaker Industries was based in Los Angeles , California . In 1972, the company manufactured automobiles, designed by Curtis Brubaker. There were also plans for kit cars . The brand name was Brubaker . In total, three vehicles were created. Automecca continued production under its own brand name until 1978. 
The only model was the box . The base formed a chassis from Volkswagen Beetle . Then, a non-typical for that time in the form of a body minivans mounted. The five-seat vehicles had only one door. This was a sliding door on the right side of the vehicle.  The bumpers were made of wood . An air-cooled four-cylinder- Boxer engine with 1600 cc displacement powered vehicles. 
About
Published date
Saturday, 15 September 2018
American Automotive manufacturers from the 1970s
Updated
Tuesday, 09 October 2018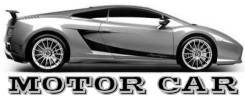 Brubaker Group
Automotive manufacturer of Los Angeles , California.United States from 1974