Boss Knitting Machine Works
Boss Knitting Machine Works was an American company. 
History
James L. Eck founded the company in 1892 in Reading , Pennsylvania . They made knitting machines. Between 1897 and 1909 then also produced automobiles. The brand name was Boss . A total of 22 vehicles were created, one of which still exists.There was no connection to the Long-Crawford Automobile Company , which used the same brand name.
The offer was exclusively steam cars . The steam engine had two cylinders. In the first models he made 7 hp , from 1905 8 hp and from 1907 with 10 hp. The chassis had 190 cm wheelbase . The choice was open bodies. The Runabout had room for two people and the Dos-à-dos room for four people, back to back.
Share this page
About
Boss Knitting Machine Works
Automotive manufacturer of Reading , Pennsylvania .United States from 1904 to 1909.
Updated
Monday, 08 October 2018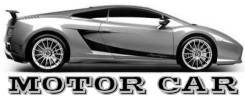 American Automotive manufacturers from the 1900s
American Automotive manufacturers from the 1900s
Published date
Saturday, 15 September 2018
Boss Knitting (1904-1909)