Elco (Bimel Automobile Company)
Bimel Automobile Company , formerly Bimel Buggy Company and Bimel Spoke and Auto Wheel Works , was an American Automotive company in the 1910s. 
History
The Bimel Buggy Company was founded in 1844 in Sidney , Ohio . The Bimel Spoke and Auto Wheel Works was from 1904 the subsequent company. AC Noble was President and TM Miller Manager and Treasurer. They made accessories for the automotive industry. In August 1915, they took over a prototype of the Elwood Iron Works , which they put into mass production. The brand name was first Elco .
In April 1916, the name changed to Bimel Automobile Company and the brand name from August 1916 on Bimel . In May 1917, the production ended when the company was dissolved.The American Motor Parts Company from Indianapolis took over the assets.
The only production model had a water cooled Davis four-cylinder engine with 30 hp . There was a choice of two-seater roadster and five-seat touring car .
About
Published date
Saturday, 15 September 2018
American Automotive manufacturers from the 1910s
Updated
Thursday, 06 December 2018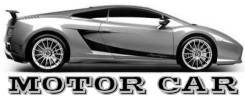 Elco (Bimel Automobile Company)
Automotive manufacturer of Sidney , Ohio.United States from 1916 to 1917.