Bay State Automobile Company
Bay State Automobile Company was an American manufacturer of automobiles in the 1900s. There was no link to the RH Long Company , which used the same brand name. 
History
Rossell Drisko and George Temple founded the company in January 1906 in Boston , Massachusetts . In January 1907 began the production of automobiles, which were marketed as Bay State . In December 1907, financial problems began. 1908 ended production.
The Forty , in English for 40, was the only model. He had a four-cylinder engine that made 40 hp . The chassis had 310 cm wheelbase . In the first year there were only seven-seater touring cars . In the second year, a five-seater runabout added to the range.
1907 Bay-State 40 touring car
About
Bay State Automobile Company
Automotive manufacturer of Boston , Massachusetts.United States from 1906 to 1908.
Updated
Saturday, 06 October 2018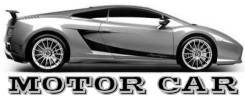 Published date
Saturday, 15 September 2018