Arntz Engineering Company
Arntz Engineering Company , previously Arntz Industries , was an American manufacturer of kit car automobiles . 
History
Steve Arntz  founded Arntz Industries in San Francisco , California .1971  began the production of automobiles. The brand name was Arntz. The vehicles sold very well. Arntz Engineering Company was founded on November 29, 1978 in the same city. 1981, the production ended. 
The only model was the replica of the AC Cobra . The chassis developed by Huffaker Engineering was a ladder frame made of steel. The front suspension came from the MG B and the rear from the Jaguar E-Type . A V8 engine , which often came from Chevrolet , powered the vehicles. 
About
Arntz Engineering Company
Car manufacturer of San Francisco , California .United States from 1971 to 1981.
Updated
Tuesday, 20 November 2018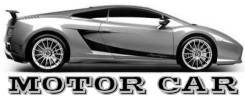 Published date
Saturday, 15 September 2018