Armstrong Motorworks
Armstrong Motor Works  was an American manufacturer of replica automobiles in the 1990s.
History
The company was founded around 1989 in Rancho Cucamonga , California .By 1990 started the production of automobiles.  The brand name was Armstrong . About 1991 ended production.  
Models on offer the Countach  was the replica of a Lamborghini Countach .  A grid framemade of steel formed the basis wih a wheelbase of 98.4". Then, a closed body made of plastic mounted.  A mid mounted V8 225 bhp engine from Chevrolet powered vehicles. had 5,000 cc engine capacity with 0-60 in 5 seconds. 5 speed manual gearbox, vented disc brakes fron and rear with VDO gauges and real leather interior. The vehicles are described as a high quality replicas using quality parts but with a nearly $70,000 price tag, hence overall only a few emerged as little as ten vehicles.. 
About
Armstrong Motorworks
Automotive manufacturer of Rancho Cucamonga , California.United States from 1989 to 1991.
Updated
Sunday, 28 October 2018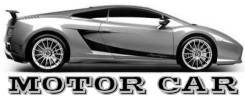 Published date
Saturday, 15 September 2018