Adams Brothers Company
 Adams Brothers Company was an American manufacturer of motor cars and trucks in the 1910s .
History
The company was founded in 1910 in Findlay , Ohio . In the same year began the production of passenger cars . The brand name was Adams . Joseph Borovitz was the designer. In 1910, the car production ended, but lorries were created. In 1914 there were financial problems. 1916 ended production.
The only model was the Thirty . Its four-cylinder engine made 30 hp . The wheelbase was 300 cm. The open touring car offered space for five people.
Share this page
About
Title
Adams Brothers (1910-1916)
Published date
Saturday, 15 September 2018
Updated
Monday, 03 December 2018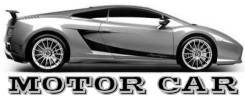 Adams Brothers Company
Automotive manufacturer of Findlay , Ohio.United States from 1910 to 1916.