Xillion Inc.
 Xillion Inc. was an American manufacturer of replica automobiles from the 1980s to the early 1990s. 
History
Lee Sachs founded the company in, 1980 in Miami , Florida . He started with the production of automobiles and kit cars . The brand name was Xillion  in 1993 ended the production reason was a lost lawsuit with Ferrari . 
A lawsuit in Florida originated on April 20, 1990. On July 19, 1993, the verdict was that Lee Sachs had to destroy all vehicles, components, and designs for his Model F 40 in ten days for patent infringement . On May 4, 1999, the company was dissolved.
The offer included replicas of Ferrari vehicles . One model was equivalent to the Ferrari F40 . In addition, Dino 246 , Ferrari 308 and Ferrari Testarossa called.  They were based on a Pontiac Fiero . 
About
Xillion Inc.
Automotive manufacturer of Miami , Florida.United States from 1980 to 1993.
Updated
Saturday, 29 December 2018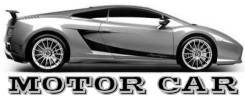 Published date
Saturday, 15 September 2018