Waukesha Motor Co
Waukesha Motor Co. Founded in 1906 in Waukesha, Wisconsin . In the past, smaller engines were also built , including automobiles from 1906 to 1910 , commercial vehicles and tractors.
Waukesha Engines is now a manufacturer of large stationary gas engines owned by General Electric
History 
The company was founded in 1906 as the Blue Front Garage by Harry L. Horning and Fred Ahrens , who were previously hired as chief engineers and mechanics at Modern Steel Structural Company . In their free time, they had repaired the engine of their boss's yacht and came up with the idea to develop their own engine. Until it was ready for the market, they repaired, serviced and stored customer vehicles at their North Street facility . An investor was also found with the farmer Allan Stebbins from Wales and the company was reorganized as Waukesha Motor Company .
As early as 1908, the city of Chicago had acquired a Waukesha engine for a fire truck. A number of car and commercial vehicle manufacturers subsequently used Waukesha engines. Soon, the existing facilities were too small a new building was built on the West St. Paul Avenue . 1916, Waukesha campaigned for large- boretractor engines of ( bore × stroke ) 3⅓ inches × 5¾ inches, resulting in a displacement of 383.9 ci (6291 cc) to 4¾ inches × 6¾ inches resulting in a displacement of 1098.7 cc (18,004 cc).
From 1917, Waukesha participated as one of several engine suppliers on Liberty truck program of the US government. The Liberty army truck was built to specifications of the US military by numerous commercial vehicle manufacturers; The purpose was to provide as many vehicles as possible as quickly as possible to the USA and its allies that had just joined the First World War .
Liberty Truck Manufacturer 
In total, 15 US manufacturers built such military trucks that formed the backbone of the US Army.
Selden Motor Vehicle Company , Rochester, New York
Pierce-Arrow Motor Car Company , Buffalo, New York
Republic Motor Truck Company , Alma, Michigan
Bethlehem Truck Company , Allentown, Pennsylvania
Diamond T , Chicago, Illinois
Brockway Motor Company , Cortland, New York
Sterling Trucks , Redford Township, Mississippi
White Motor Company , Cleveland, Ohio
World War II 
Waukesha also supplied the US Army with engines in large numbers during the Second World War.
History after 1945 
In 1957, Climax Engineering Company was acquired in Clinton , also a manufacturer of large engines. In 1973, the company was sold to the 1955 Tulsa founded Arrow Engine Company .
In 1959, Waukesha advertised 3.5 million horsepower. The offer included diesel, petrol, kerosene and alcohol engines. 
In 1968, Waukesha Engines was bought by Bangor Punta .
In 1974, Dresser Industries acquired the company and incorporated it into the Group as Waukesha Engine Division. 
In 1989, the Dutch engine manufacturer Brons Industrie NV was acquired. 
In 2010, Waukesha Engines was acquired by General Electric (GE).
Vehicle manufacturer with Waukesha engines 
Passenger cars
Crosley Motors , Marion (Indiana) (Type 150, side-mounted two - cylinder boxer engine )
Fawick , Sioux Falls (South Dakota) and Silent Sioux ; a few copies with 40 HP four-cylinder; 1908-1912. 
Multiplex , Berwick, Pennsylvania ; Luxury car with 50 bhp four-cylinder; only 1912-1913. 
Pratt-Elkhart , Elkhart (Indiana) ; Four cylinder with 269 ci (4.4 liters) for 30-35 HP 1910 and Forty 1911; KU4, 302 ci (4.9 liters) for Forty 1912-1913; 366 ci (6.0 liters) for Fifty, 1913-1915 
Waukesha, Waukesha (Wisconsin); 1906-1910 
Commercial Vehicles 
Acason Motor Truck Company , Detroit ( Michigan ); Waukesha Motors 1915-1925
Bethlehem Motor Truck Company , Allentown, Pennsylvania
Chase Motor Truck Company , Syracuse, New York 1906-1921; Waukesha engines 1915-1919 in trucks and tractors. 
Columbia Coach Works , Los Angeles ( California ) intercity buses; Successor of Pickwick
Euclid Trucks , Ohio
Fageol , Oakland (California) ; Trucks, cars, bodies; became Peterbilt in 1939 . Motors were produced with twin-cast cylinders and in monobloc construction 
Farmer Boy (USA, Columbus (Ohio) 1915-1920) 
Maytag Corporation , Des Moines ( Iowa ); Tractors (only 1916)
Moreland Motor Truck Company , Burbank (Los Angeles County) ( California )
Mowag Ortsdienstwagen ( Switzerland , Kreuzlingen TG )
Pickwick Motor Coaches (USA, El Segundo , Inglewood , Los Angeles ( California ); intercity buses)

About
Updated
Wednesday, 02 January 2019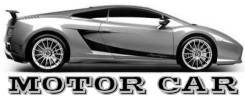 Published date
Saturday, 15 September 2018