Warp Five Inc
Manta GT
Warp Five Inc. was an American manufacturer of kit car automobiles from the 1990s . 
History 
The company was founded on August 8, 1983 in Blue Springs , Missouri . it began in 1992 with the acquisition of two projects of Manta Cars production of cars and kit cars . The brand name was Warp Five . On August 2, 2001, dissolved the company.  The kit cars came in various stages of builds and specs depending on budget.
The Manta GT was the revised successor of the Manta Mirage of Manta Cars and the assembly of the successor of the Manta assembly . The suspension came now from the Ford Mustang II . Instead of the previous boxer engine of the Chevrolet Corvair drove an engine from Porsche to the vehicles. 
The Starship had a motorcycle engine. The two seats were arranged one behind the other. Unusually, the wheel arrangement was: one wheel in front, two in the middle and one in the back. 
About
Warp Five Inc history
Automotive manufacturer of Blue Springs , Missouri United States from 1992 to 2001.
Updated
Sunday, 16 September 2018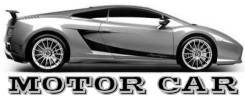 Published date
Saturday, 15 September 2018