Vera Motor Car Company
 Vera Motor Car Company was an American manufacturer of automobiles only in 1912 . 
History 
The company was founded in 1912 in Providence , Rhode Island by individuals who had already gained significant experience with other companies. President Johns H. Congdon previously worked for the Congdon & Carpenter Company , including vice president and general manager SJ Greene, treasurer FD Simmons at the Eastern Coal Company , designer FV Cooke at Packard , designer HJ Willard and production manager William J. Harris at the American Locomotive Company . The production of automobiles began. The brand name was Vera . In the same year the production ended. 
The only model was the 60 HP . This had a six-cylinder engine . The choice was roadster and touring car . 
About
Vera Motor Car Company
Automotive manufacturer of Providence , Rhode Island .United States from 1912.
Updated
Friday, 04 January 2019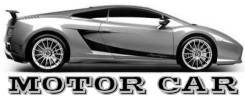 Published date
Saturday, 15 September 2018