Tractobile (Pennsylvania Steam Vehicle Company)
Tractobile was an American vehicle brand. This included a device for the subsequent motorization of horse-drawn carriages, called Avant-Train . The manufacturer, Pennsylvania Steam Vehicle Company in Carlisle (Pennsylvania) , also offered to complete vehicles, which are also under the brand name Tractobile. The company was Edward Joel Pennington (1858-1911) involved, who had acquired the reputation of a charlatan with various projects . 
Tractobiles were built from 1900 to 1902.  No Tractobile  known to survive, but it seems that the few that were built did not work reliably. Avant-Trains have been used successfully by other manufacturers, especially in the commercial vehicle and fire department. One of the largest of these manufacturers in the US was American LaFrance .
The Tractobile consisted of a frame with two individually attached to bicycle forks bicycle wheels, a small steam engine for each bike, including boiler and accessories for the drive and a primitive steering device, which was acted on a lever on the right front wheel; this in turn was connected by means of a tie rod with the other wheel. The device replaced the original fifth wheel front axle of the coach to be motorized. 
 The manufacturer argued that a "horse-drawn vehicle could be converted into a contemporary car with numerous patented enhancements not found on any other car." It was also pointed out that the machine pulled the vehicle , do not push. It needed no differential and transferred its power "like a locomotive" on the drive wheels. 
The models included:
Tractobile Self-Assembly Device, US $ 450 
Tractobile Stanhope , 2 seats, US $ 500 
Tractobile Surrey , 4 seats (Tracto-Surrey ), US $ 625 
Tractobile Depot Wagon , 6 seats, US $ 800  to $850 
A pair of rubber wheels for the rear axle cost US $ 25 extra. 
About
Tractobile (Pennsylvania Steam Vehicle Company)
Automotive manufacturer of Pennsylvania.United States from 1900 to 1902.
Updated
Monday, 07 January 2019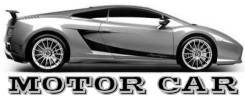 Published date
Saturday, 15 September 2018