Southeastern Replicars inc
Southeastern Replicars Inc. was an American manufacturer of automobiles . 
History 
David Samuels founded the company on November 8, 1978 in Largo, Florida . In addition to the restoration of classic cars, the production of kit cars .  The trade name was Southeastern subsidiary of antique autos of america,. As of August 25, 1980, there was a branch in California . Production ended in around 1982 .
Three models were replicas of Auburn Automobile Company vehicles from the 1930s.Prices started from $9,900 to $12,000 with options The Speedster was a two-seater roadster . The touring car Phaeton  was a 2+2 seats and a full-fledged four-seater.  The wheelbase was 323 cm and 348 cm for four-seater. the chassis and engine originated either from Ford or General Motors . About 300 vehicles made.
About
Southeastern Replicars inc history
Automotive manufacturer of Largo, Florida.United States from 1978 to 1982.
Updated
Sunday, 28 October 2018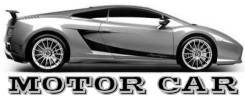 Published date
Saturday, 15 September 2018