Sears, Roebuck and Company
Sears Holdings Corporation (formerly Sears, Roebuck and Company ) is a United States company headquartered in Chicago , Illinois .
History
The company was founded in 1886 in Minneapolis by Richard Warren Sears as Sears Watch Company . In 1893, the company moved to Chicago, where Sears hired the watchmaker AC Roebuck. The company then traded as Sears, Roebuck & Co. Between 1906 and 1912 also automobiles were produced they were High wheel open buggys on later models had a 13" road clearance and a 72" wheel base and 6 gallon fuel tank. 
After the Second World War , Sears opened in the United States and large stores in shopping malls and was until the 1980s, the largest retailer in the United States.
About
Sears, Roebuck and Company
Automotive manufacturer of United States from 1906 to 1911.
Updated
Sunday, 09 December 2018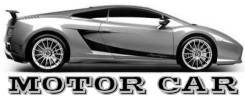 Published date
Saturday, 15 September 2018