SR Bailey & Company
SR Bailey & Company was an American manufacturer of automobiles .
History
The Amesbury-based company in Massachusetts originally manufactured bodies. 1907 began the production of automobiles. The brand name was Bailey , possibly with the addition Electric 1916 ended production when the company went bankrupt .
There was no connection to the Bailey Automobile Company , which used the same brand name.
The offer included electric cars . The engine power of the electric motors is not known. The range was given at 128 to 160 km at a constant speed of 25 km / h. The batteries were mounted below the body.
Initially, there was only one Queen Victoria called Phaeton . The chassis had 193 cm wheelbase from 1908 to 1909 , from 1910 to 1911 201 cm wheelbase and from 1912 to 1913 208 cm wheelbase.
From 1912 to 1913, a roadster with a wheelbase of 269 cm complemented the range.
1914 were three model series in the range. The Model E was a two-seat roadster with 208 cm wheelbase and the model EVP a two-seat Victoria with the same wheelbase. The Model F was only available as a roadster. On 284 cm wheelbase it offered space for two people and on 335 cm wheelbase space for four people.
In 1915, the offer was limited to Model F . Named are now a three-seater convertible with 208 cm wheelbase, a two-seater roadster with 284 cm wheelbase and a four -seater touring car with 335 cm wheelbase.
In 1916, the Model F was only available as a two and four-seater roadster with 284 cm and 335 cm wheelbase.
1914 Bailey Electric Roadster Model F 
Technical
Model overview 

| year | model | Wheelbase (cm) | construction |
| --- | --- | --- | --- |
| 1908-1909 |   | 193 | Queen Victoria Phaeton |
| 1910-1911 |   | 201 | Queen Victoria Phaeton |
| 1912-1913 |   | 208 | Queen Victoria Phaeton |
| 1912-1913 |   | 269 | Roadster |
| 1914 | Model E | 208 | Roadster 2-seater |
| 1914 | Model EPP | 208 | Victoria 2-seater |
| 1914 | Model F | 284 | Roadster 2-seater |
| 1914 | Model F | 335 | Roadster 4-seater |
| 1915 | Model F | 208 | Convertible 3-seater |
| 1915 | Model F | 284 | Roadster 2-seater |
| 1915 | Model F | 335 | Touring car 4-seater |
| 1916 | Model F | 284 | Roadster 2-seater |
| 1916 | Model F | 335 | Roadster 4-seater |

 
About
SR Bailey & Company
Automotive manufacturer of Amesbury history
Updated
Saturday, 06 October 2018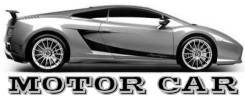 Published date
Saturday, 15 September 2018