Quick Manufacturing Company
 Automotive manufacturer of Paterson, New Jersey.United States from 1899 to 1900.
History
The company was founded in the 1890s to manufacture various products developed by HM Quick . These included the "Quick" bike, a gasoline engine and a patented steering system. Partners in the company formation were EM Rodrock and RE Horton . 
Its first premises were at Broadway 96 in Paterson, New Jersey . It seems that the engine of the "quick" car is not from HM Quick but from an FA Phelps, jr. had been developed. This was a small two-cylinder engine of about 4 hp  .The gasoline duplex motor, which is water jacketed, and of the four cycle type, placed horizontally, having lugs, . The valves are operated by cams on a shaft across the cylinder heads, which is rotated at half speed by a chain from a sprocket wheel on the crank shaft. The spark-igniting device is operated by miter gears on the valve shaft. The two-cylinder motor is of four brake horse power at 700 revolutions per minute. 
In early 1900, followed by a move to Washington Street 52 in Paterson. Already in May 1900, the company Oliver Street 3, 5 and 7 in Newark (New Jersey) . In the fall of 1900, the completely over-indebted company went bankrupt and in October was taken over by business people around Philo E. Remington (1869-1937). In the wake of this sale, there was a fraud process with unknown outcome. 
The production facilities were dismantled and brought to Ilion (New York) .The Quick was slightly redesigned and as Remington with a new four-cylinder engineprovided, which had an unusual starter which with acetylene or hydrogen worked.
Orders received for the Quick were made by Remington Automobile & Motor Company .
 
About
Quick Manufacturing Company
Automotive manufacturer of United States from 1899 to 1900.
Updated
Saturday, 01 December 2018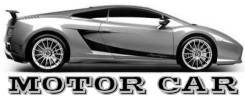 Published date
Thursday, 13 September 2018