Pullman Motor Car Company
The Pullman Motor Car Company was an automaker in the USA from the early part of the 20th century.
History
The company emerged from the York Motor Car Company . The seat was in York,Pennsylvania. Construction period was from 1905 to 1917. The total production should have been between 12,000 and 23,000 copies.As early as 1907, the company ran into financial difficulties and took the bankers Thomas O'Connor and Oscar Stephenson on the management. In 1909 they renamed the company Pullman Motor Car Company and Broomell, Baily and Kline left the executive board. Kline then built his own automobile .
Pullman automobiles were sold as luxury cars,The Pullman was not as expensive as the top-of-the-line products in US automobiles .With the touring cars and roadsters at prices ranging from $ 1,650 to $ 3,200.
The first Pullman, built in 1903, had an unusual 6-wheel design. Unlike other six-wheeled vehicles - even the Formula One car March 2-4-0 in the 1980s - the distances between the axles were the same in the Pullman, so that the front and rear axles, as usual, front and rear Vehicle were mounted, the middle axis but sat directly under the second seat. When the car reached a crest, it tended to roll back and forth.  Other models went into mass production from 1905. They were quite successful. In 1908 a car drove from the factory in York to San Francisco (California) and back in about 30 days to prove its reliability . This was not an easy task, as the Lincoln Highway had not been completed by York yet. Today there are 27 Pullman cars, about half of them was restored  .In 1917 Pullman had to file for bankruptcy because of quality defects and thus corrupt reputation with the customers and stopped production. The former factory building can still be seen in York today.
Technical
 

| model | Construction period | cylinder | power | wheelbase |
| --- | --- | --- | --- | --- |
| 18/20 hp | 1905 | 4 row | 20 bhp (14.7 kW) | 2362 mm |
| C (24/28 hp) | 1906 | 4 row | 28 bhp (20.6 kW) | 2438 mm |
| D Touring (30/35 hp) | 1906 | 4 row | 35 bhp (26 kW) | 2616 mm |
| F Runabout (30/35 hp) | 1906 | 4 row | 35 bhp (26 kW) | 2540 mm |
| e | 1907 | 4 row | 20 bhp (14.7 kW) | 2337 mm |
| F | 1907 | 4 row | 40 bhp (29 kW) | 2794 mm |
| G | 1907 | 4 row | 40 bhp (29 kW) | 2794 mm |
| H | 1908 | 4 row | 20 bhp (14.7 kW) | 2540 mm |
| 6-30 | 1908-1909 | 6 row | 30 bhp (22 kW) | 2642 mm |
| 4-40 | 1908-1910 | 4 row | 40 bhp (29 kW) | 2743-2845 mm |
| I | 1908 | 4 row | 40 bhp (29 kW) | 2997 mm |
| J | 1908 | 4 row | 40 bhp (29 kW) | 2997 mm |
| L | 1909 | 4 row | 20 bhp (14.7 kW) | 2591 mm |
| K | 1909-1911 | 4 row | 30-35 bhp (22-26 kW) | 2718-2921 mm |
| M | 1909 | 4 row | 40-50 bhp (29-37 kW) | 3048-3226 mm |
| O | 1910-1911 | 4 row | 30 bhp (22 kW) | 2743-2794 mm |
| 4-30 | 1912 | 4 row | 30 bhp (22 kW) | 2997 mm |
| 4-40 | 1912 | 4 row | 40 bhp (29 kW) | 3099 mm |
| 4-50 | 1912-1913 | 4 row | 50 bhp (37 kW) | 3226 mm |
| 6-60 | 1912 | 6 row | 60 bhp (44 kW) | 3505 mm |
| 4-36 | 1913-1914 | 4 row | 36 bhp (26.5 kW) | 2997 mm |
| 4-44 | 1913-1914 | 4 row | 44 bhp (32 kW) | 3099 mm |
| 6-66 | 1913-1914 | 6 row | 66 bhp (48.5 kW) | 3505 mm |
| 6-46 | 1914 | 6 row | 46 bhp (34 kW) | 3302 mm |
| Junior | 1915-1916 | 4 row | 22.5 bhp (16.5 kW) | 2794-2896 mm |
| 6-48 | 1915-1916 | 6 row | 48 bhp (35 kW) | 3404 mm |
| 424-32 | 1917 | 4 row | 22.5 bhp (16.5 kW) | 2896 mm |





 
About
Pullman Motor Car Company
Automotive manufacturer of York Pennsylvania.United States from 1905 to 1917
Updated
Friday, 01 March 2019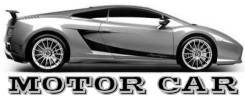 Published date
Thursday, 13 September 2018