Powell Manufacturing Company (PMC)
The Powell Manufacturing Company (PMC) was an American motorcycle and automobile manufacturer based in Compton  California . The company became known especially in the late 1940s by the production of scooters . From September 1954  until March 1957 built Powell the Sport Wagon as a pickup and station wagon. Later in the 1960s and 1970s, they built the trial motorcycle Powell Challenger .
History
The Powell brothers - Hayward and Channing Powell - began producing radios in the mid-1920s, immediately after graduating from Manual Arts High School , Los Angeles . In the mid-1930s, they began building scooters. From 1942 the factory had to produce essential goods. After the Second World War , Powell returned to the manufacture of scooters and produced the models C-47 , P-48 and P-49 . The model Powell Streamliner , which was used by the US airborne troops during World War II, was copied and served in June 1946 as the base for the first Fuji Rabbit Scooter, six months before the first Vespa appeared .
PMC was also a manufacturer of pick-ups and SUVs, and in the 1950s produced several models on Plymouth chassis with 2972 ​​mm wheelbases. About 300 station wagons and 1000 flatbed trucks were built. Powered by six-cylinder in-line engines from Plymouth with 3294 cc - 3569 cc displacement. The engine power was 87-97 bhp (64-71 kW) . Powell's designs were also found several years later on the Ford Ranchero and the Chevrolet El Camino again.
In the 1960s, the company was renamed Powell Brothers, Inc. and produced the Challenger , a trial motorcycle. The company moved to a larger site in South Gateduring this time . about 1,200 pickups, about 300 station wagons.
About
Powell Manufacturing Company (PMC)
Automotive manufacturer of Compton California.United States from 1954 to 1957
Updated
Friday, 01 March 2019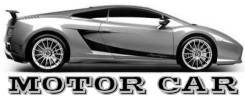 Published date
Thursday, 13 September 2018