Pioneer (American Manufacturing Company)
 Pioneer was an American car brand of the year 1914. Manufacturer was the American Manufacturing Company from Chicago in Illinois . 
History 
This company was a subsidiary of from the first in June 1913 merger of the Chicago Automobile Trade house with the Palmer Motor Car Company , Partin Manufacturing Company , based in Rochelle and Chicago. Their brand names were Partin and Partin Palmer . The fact that these were experts from the automotive industry, however, was so unusual in this market segment with numerous small manufacturers that cyclecars had experienced from 1912 to 1915 a huge boom.When the parent company ran into financial difficulties at the end of 1914, there was an investor in the person of Sales Director Charles C. Darnall who took over as Commonwealth Motors Corporation ., was the American Manufacturing Company was abandoned  , which is why the Pioneer had already disappeared from the market at the end of the first year of production. The Commonwealth Motors Corporation is one of two companies from the 1922 Checker Cab Manufacturing Company was born. Therefore, the Pioneer is something of a distant relative of the famous Checker Cab .
The Pioneer was a typical representative of its kind a small roadster cyclecar manufactured in lightweight construction with an air-cooled V2 engine, friction gear , belt drive and narrower track than ordinary cars. His roadster body was so narrow that the passenger seat had to be offset moved backwards by about 30 cm and lowered a bit to provide more elbow room for the driver (see picture below) in the 1016 mm wide car.An air-cooled V2 type engine with 9 bhp (6.6 kW) of power and a displacement of 69.3 ci (1136 cc) powered the Pioneer. The bore was 3⅜ inches (85.725 mm), the stroke was 3⅞ inches (98.425 mm).  the Pioneer with 9.1 HP. The power was transmitted via a friction roller and flat belt to the rear wheels.
About
Pioneer (American Manufacturing Company)
Car manufacturer of Chicago llinois.United States from 1914.
Updated
Friday, 01 March 2019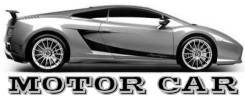 Published date
Thursday, 13 September 2018