Only Motor Car Company 
 The Only Motor Car Company was an American automaker . The brand name was Only later as Metropol Motors Corporation in Long Island NY .
Company 
History 
The company was initiated by French designer François M. Richard and financed by Fred W. Edwards , Fred Seymour and Henry N. Dickinson . Richard had received a gold medal at the 1900 World's Fair in Paris for the alleged first two-stroke engine and at the following one for his patented carburetor .
The first model was a very sporty two-seater with Richards improved single-cylinder engine ; logically, an early brand slogan was Only One Cylinder . The vehicle had also an unusual position for the driver and passenger far back in the chassis, and virtually above the rear axle. . The price was very attractive at US $ 700. a slightly sporty Ford Model T Runabout with 2.8-liter four-cylinder engine and 22 bhp (16.4 kW) power cost 1910 US $ 900., Prices for 30 hp cars started at around $ 1400. Also in 1911 the Speedster with the Model F 4-passenger Torpedo a four -seater version with the same wheelbase of 104 inches (2642 mm) was set aside. In this version, the driver's seat must have been clearly moved forward to make room for the second row of seats. The prices were now US $ 800 for the Speedster and US $ 1050 for the four-seater. 
In 1912 Richard introduced a much larger successor with a wheelbase of 112 inches (2845 mm), a more ordinary seating position and a new, in-house four-cylinder engine. The vehicle appeared in two versions. One was confused with Model A Raceabout , the other, Model B , was a conventional touring .Only a few of these four-cylinder were built, then found those responsible that the brand name was no longer appropriate. In addition, the company struggled with massive financial problems.
Because confidence in Richard's design was still there, management decided to launch a slightly redesigned version under a new name. Therefore, the same people who had already been involved in the Only Motor Car Company founded the Metropol Motors Corporation . The new company received fresh capital and its own premises and began the construction of the Metropolitan Model C . This corresponded to the additional period of three inch wheelbase and a redesigned body Only the previous four-cylinder. Initially, only the Roadster was offered. 
Model overview 
Model
construction time
engine
Displacement 
ci / cm³
Power 
bhp / kW
Wheelbase 
mm / inch
body
Price 
US $
Only Model A Racytype Torpedo
12 HP
1909-1911
1; sv
only
206.3 / 3381
12 / 8,9
104/2642
Roadster 2 Pl.
700.- 
800.-
Only Model F
12 HP
1911
1; sv 
only
206.3 / 3381
12 / 8,9
104/2642
4-pass. torpedo
1050.-
Only Model A
30 HP
1912-1913
4 row; T-Head
Only
446.9 / 7323
90/67
112/2845
Raceabout 2 Pl.
1000.-
Only Model B
30 HP
1912-1913
4 row; T-Head 
Only
446.9 / 7323
90/67
112/2845
Touring
1250.-
About
Only Motor Car Company
Automotive manufacturer of Port Jefferson , New York.United States from 1909 to 1913.
Updated
Thursday, 05 September 2019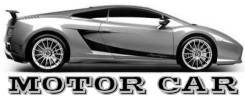 Published date
Wednesday, 12 September 2018