Marion-Handley
American Automotive manufacturer Jackson, Michigan, USA From 1916 to 1919.
The Marion-Handley was an automobile built in Jackson, Michigan by the Mutual Motors Company from 1916 to 1919.
The Marion-Handley was a continuation of the earlier Marion vehicle, and was a popular vehicle. Two models were available, a touring car and a four-seater roadster. The 6-40 model was built on a 10 ft (3,000 mm) chassis, and the 6-60 was offered with a 10 ft 5 in (3,180 mm) chassis. The vehicles came equipped with a Continental six-cylinder engine. Wooden artillery wheels were standard equipment on the touring car, but the touring model offered wire wheels as an option on the roadster.
About
Marion-Handley (1916–1919)
Automotive manufactures of the USA
Updated
Friday, 15 December 2017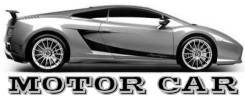 Marion-Handley American Automotive manufacturer Jackson, Michigan, USA