Liberty Motor Car Company
 Automotive manufacturer of Detroit, Michigan United States from 1916 to 1923.
The Liberty Motor Car Company was a United States automobile maker based in Detroit, Michigan that started in February 1916 with capital stock of $400,000. Its president was Percy Owen, who was the vice-president of Saxon.
1920 Liberty six open
 It ran into financial trouble, and in September 1923, it was acquired by Columbia Motors.
Liberty 1922 six Roadster
The models named Liberty Six was offered as more high class cars, and propelled by a 3 head monobloc 3394 cc 6-cylinder engine claimed to be so much better than your average motor.came in Victoria,Brougham ,coupe, Roadster ,4 door and open or closed Touring body,
| Model (year) | Engine | HP | Wheelbase |
| --- | --- | --- | --- |
| 10-A (1916) | 6-cylinder | 23 | 115 in (2,921 mm) |
| 10-B (1917-1920) | 6-cylinder | 25 | 123 in (3,124 mm) (115 in (2,921 mm) 18-20) |
| 10-C;D (1921-1923) | 6-cylinder | 56 | 117 in (2,972 mm) |
Liberty 1922 six Touring
 
Share this page
Related
About
American Automotive manufacturers from the 1910s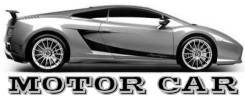 Liberty Motor Car Company history