Hudson (Bean-Chamberlain Manufacturing Company)
 Automotive manufacturer of Hudson, Michigan.United States from 1901 to 1902
Bean-Chamberlain Manufacturing Company was an American manufacturer of automobiles . The brand name was Hudson .
History
The company was founded in 1901 in Hudson , Michigan . The production of automobiles began. In 1902 the production ended.
1903 followed by the acquisition by Roscoe Bean and other business people from Hudson. They founded the Hudson Motor Vehicle Company , later renamed the Hudson Auto-Vehicle Company . They tried in vain until December 1904 to produce vehicles.The only model was a steam car . This had a steam engine with two cylinders and chain drive. The open runabout accommodated two people. It was steered with a steering lever.
There was no connection to the Hudson Motor Car Co.of Detroit, Michigan.
Share this page
About
American Automotive manufacturers from the 1900s
Updated
Tuesday, 19 March 2019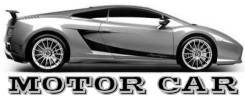 Hudson (Bean-Chamberlain Manufacturing Company)
Automotive manufacturer of United States from 1901 to 1902