GJG Motor Car Co.
 American Automotive manufacturer White Plains, New York.  United States, From 1909 to 1914
 The GJG was an American automobile manufactured from 1909 until 1914 by George John Grossman in White Plains, New York. It was assembled from imported components, which included a "Renault-type" 26 hp or 40 hp four-cylinder engine.
The smaller-engined car was called the Junior and the larger the Senior and the latter was available with either "cruiser torpedo", "Carryall" or "pirate runabout" bodywork.
Grossman closed the company in 1914 as he said it was no longer making money.
Share this page
About
Automotive manufactures of the USA
Updated
Thursday, 01 November 2018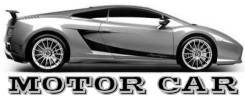 GJG Motor Car Co.American Automotive manufacturer White Plains, New York. United States, From 1909 to 1914