Crawford Automobile
 Vehicle manufacturer History
Hagerstown, Maryland
, 
United States
from 1905 to 1923
The Crawford Automobile was a highly regarded small-production car made in Hagerstown, Maryland, throughout the 1910s and early 1920s.The cars of good quality small roadsters but more popular the Touring body models, cost for a fully fitted model $1850.
The company also made a sporting version of the Crawford, called the Dagmar, starting in 1922. The last Crawfords were sold in 1923, but the Dagmar continued until 1927.
First Early Crawford car from 1905 "Model G"
About
Crawford Automobile
Vehicle manufacturer History Hagerstown, Maryland, United States from 1904 to 1923
Updated
Friday, 03 August 2018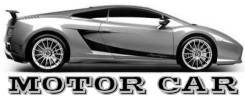 Published date
Tuesday, 07 February 2017