Corbin
 American Automotive manufacturer
New Britain, Connecticut
, USA From 1904 to 1912
The Corbin was an American automobile manufactured from 1904 to 1912 in New Britain, Connecticut.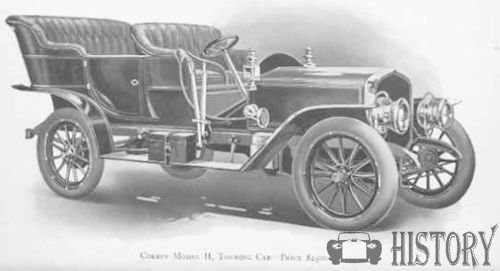 Corbin Model II touring car from 1907
Early cars were air-cooled, but the company later added water-cooling by 1908.
Every vital part used in construction of the cars was built in the Corbin plant,unlike many other manufacturers the out sourced parts.
Corbin Model I Runabout car from 1907
later cars fitted with Bosch Magnetos.Warner speedometer,adjustable windscreen.
Corbin air cooled engine from 1907
Wheel base from 100" to 108" for the larger touring cars.with 16 to 24hp air cooled and water called engines 32 or 36 HP.
Corbin limousine from 1907
More information on
Corbin
American Automotive manufacturer New Britain, Connecticut, USA From 1904 to 1912