Buffum
 American Automotive manufacturer Abington, Massachusetts. USA From 1901 to 1906
The Buffum was an American automobile manufactured from 1901 until 1906 by the HH Buffum Co of Abington, Massachusetts.
The Buffums built between 1901 and 1904 were powered by 4-cylinder engines,but later in 1904 they built the Model G Greyhound, which was a racing model powered by two horizontal four-cylinder engines coupled together to make a flat-eight cylinder engine.
 The Greyhound was the first 8-cylinder car offered for sale in the United States. In 1906 another eight-cylinder powered car was offered for sale, although this time the engine was a V-8.
About
Buffum
American Automotive manufacturer Abington, Massachusetts. USA From 1901 to 1906
Updated
Sunday, 15 July 2018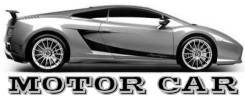 Published date
Tuesday, 07 February 2017