Bliss
The Bliss automobile was manufactured by the E. W. Bliss Company of Brooklyn, New York, in 1906. The company was founded in 1867 and for a short duration, diversified into automobile manufacturing.
History
Eliphalet Williams Bliss of Brooklyn, founded the E. W. Bliss Company in 1867. The company was diversified in many areas including the manufacture of shells and projectiles as well as tools, dies and presses for use in sheet metal work. Over the years, Bliss took out patents for specialty machines for manufacturing and soldering metal cans and for shaping and casting sheet metal. Today the company is still in business in the manufacture of metal forming type industrial machinery and equipment machine tools.
In 1904, Motor Age Magazine published a story about how "The E.W. Bliss Company has taken up the manufacture of automobiles." Experiments with prototypes had been so successful that plans were made for the installation of a plant "which will permit extensive operations along these lines."
Bliss was one of the 204 exhibitors for display on the main floor of the Automobile Club of America sixth annual car show in New York City that took place from January 13 through January 20, 1906.
Eliphalet Bliss died in 1902, so he did not live to see the cars that would "carry his name on the badge."
By March 1906, the company was advertising in a national trade magazine. Douglas Andrews was the sales agent in New York City at 1623 Broadway.
About
Bliss
American Automotive manufacturer Brooklyn, New York, From 1906
Updated
Sunday, 15 July 2018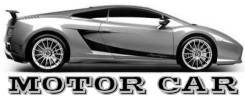 Published date
Tuesday, 07 February 2017