Bell Motor Car Company
American Automotive manufacture York, Pennsylvania.USA From 1915 to 1922
Bell Motor Cars Company was an American automobile company, based in York, Pennsylvania.
They were also built under license in Barrie, Ontario. Unrelated cars named were also Bell were built in England (1905-1914) and France (1923-1925).
Bell 1916 Four
Bell, an assembler rather than a manufacturer, offered light cars with at first continental engines and later Herschell-Spillman engine, Westinghousestarter and generator, Stromberg carburetor, Warner steering, Muncie transmission, and Atwater-Kent (domestic) or Simms magneto (export) ignition system.
The name was later changed to Riess Royal after the company president.
About
Bell Motor Car Company
American Automotive manufacture York, Pennsylvania.USA From 1915 to 1922
Updated
Sunday, 15 July 2018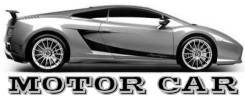 Published date
Tuesday, 07 February 2017