Bates
 American Automotive manufacturer Lansing, Michigan, USA From 1903 to 1905
The Bates was an automobile manufactured in Lansing, Michigan, by the Bates Automobile Company from 1903 to 1905. The Bates was the brainchild of M.F. Bates, who was vice-president of the company.
History
Bates Automobile was organized on May 27, 1903, by M.F. Bates, an ex-P. F. Olds & Son company (founded by Ransom E. Olds) draftsman and developer. Bates automobile manufacturing was started up in an old Armory building in Lansing, on south Capitol Street.
Production
The company started out producing brass-era single-cylinder runabouts; and later produced a few two-seater and four-seater cars with four-cylinders. The four-seater touring cars produced cost US$2,000. In all, a total of about 25 cars were produced. The early cars had two-cylinder 16hp engines, while in 1905, a three-cylinder, 18hp engine was used. 
About
Bates
American Automotive manufacturer Lansing, Michigan, USA From 1903 to 1905
Updated
Sunday, 15 July 2018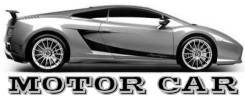 Published date
Tuesday, 07 February 2017