American Mercedes 
 American Automotive manufacturer Long Island City, New York. USA From 1904 to 1907
The American Mercedes was made by Daimler Manufacturing Company of Long Island City, New York, USA from 1904 to 1907.
They were licensed copies of German Mercedes models. Some commercial vehicles, such as ambulances, were also made.the slogan $7,500 is what you pay save the duties of importing was used.Said to be a exact reproduction of the Daimler Mercedes of the time
Cars came with 40 to 45 HP with a direct shift gearbox
The company was in direct competition with Mercedes Import Co. of New York, which handled the imported Mercedes for the entirety of the United States, at least in 1906.
 
Please find the time to rate this thanks :)
About
American Mercedes (1904-1907)
American Automotive manufacturers from the 1900s
Updated
Sunday, 15 July 2018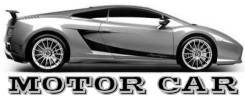 American Mercedes
American Automotive manufacturer Long Island City, New York. USA From 1904 to 1907