Rush Film Cars (2013)
The merciless 1970s rivalry between Formula One rivals James Hunt and Niki Lauda. Here we review the cars featured in the film.
Director: Ron Howard
Stars: Daniel Brühl, Chris Hemsworth, Olivia Wilde, Alexandra Maria Lara
Formula 1 racing in the 1970s, the film is based on the true story of a great sporting rivalry between handsome English playboy James Hunt, and his methodical, brilliant opponent, Austrian driver Niki Lauda (Bruhl). The story follows their distinctly different personal styles on and off the track, 
The 1968 Mercedes-Benz L Series (L59) driven by Niki Lauda
The Cars featured in the film.
1958 Abarth 750 Zagato
Alfa Romeo Spider
American LaFrance 900
1954 Bentley R-Type Drop Head Coupé
1966 BMW 2000
1969 Brabham BT 28
1976 Brabham BT 45
1973 BRM P160E
Chevron B15
Citroën DS
Dino 308 GT4
1975 Ferrari 312 T Replica
1976 Ferrari 312 T2
1967 Ferrari 330 GTC
1977 Fiat 128
Ford A-Series
1963 Ford Econoline
1968 Ford Galaxie 500
Ford Transit MkII
1975 Hesketh 308
1976 Hesketh 308 D
1960 Humber Hawk Series II
1961 Jaguar E-Type
1975 Jaguar XJ-C [Series II]
1971 Lancia 2000 Berlina
Land-Rover 86'' Series I

1976 Ligier JS5 Matra
1985 Lincoln Town Car Stretched Limousine
Lotus 59
1976 Lotus 77 Ford [Type 77]
1976 March 761
1976 McLaren M23 D
Mercedes-Benz 408 [T2]
1968 Mercedes-Benz L-Series
1985 Mini Mayfair MkV
1962 Morris LD Ambulance
1977 Peugeot 504
1971 Porsche 911 S
Rolls-Royce Silver Shadow I
1968 Rover 3.5 Litre [P5B]
1979 SAAB 96 V4
Shadow DN5 B
1976 Surtees TS19

1971 Toyota Celica
1976 Tyrrell P34 Ford
1974 Volkswagen 412 Variant [Typ 4]
1972 Volkswagen unknown [Typ 2 / T2]
1969 Brabham BT-28 in the Movie
Share this page
About
Published date
Thursday, 21 January 2016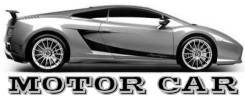 Rush Film featured Cars from 2013