Giorgetto Giugiaro
Giorgetto Giugiaro Design DELOREAN DMC 12
Giorgetto Giugiaro born 7 August 1938 is an Italian automobile designer. He has worked on supercars and popular everyday vehicles. He was born in Garessio, Cuneo, Piedmont.
Giugiaro was named Car Designer of the Century 1999 and inducted into the Automotive Hall of Fame in 2002.

In addition to cars, Giugiaro has designed camera bodies for Nikon, computer prototypes for Apple, Navigation promenade of Porto Santo Stefano and even developed a new pasta shape "Marille", as well as office furniture for Okamura Corporation.
Influence on design
Noted initially for such sensuous efforts as the Ferrari 250 Berlinetta Bertone, De Tomaso Mangusta, Iso Grifo, and Maserati Ghibli, Giugiaro switched courses to introduce the highly angular "folded paper" era of the 1970s. Straight lined designs such as the BMW M1, Maserati Bora, and Maserati Merak followed before a softer approach returned in the Calà, Maserati Spyder, and Ferrari GG50.
Studios
Bertone (1960–1965)
Ghia (1966–1968)
Italdesign Giugiaro (1968–present)
Notable 
Automobiles 
Alfa Romeo

2600 Sprint (1961)
Giulia Sprint GT/GTV (1963)
Canguro concept car (1964)
Iguana concept car (1968)
Caimano concept car (1971)
Alfasud (1972)
Alfetta GT/GTV (1974)
Sprint (1976)
Brera concept car (2002)
156 facelift second series (2003)
Visconti concept car (2004)
159/159 SW (2005)
Brera (2005)

American Motors
ASA
Aston Martin

DB4 GT Bertone 'Jet' (1961)

Audi
BMW

3200 CS (1961)
BMW Spicup concept car (1969)

M1 (1977)
Nazca M12 concept car (1991)
Nazca C2 concept car (1992)
Nazca C2 Spider concept car (1993)
M1 Homage Concept (2008)

Bugatti

EB 118 (1998)
EB 218 (1999)

Buick

Park Avenue Ultra (1989-1990 interior seating)

Cadillac

Sixty Special (1989-1993 interior seating)

Daewoo

Lanos (1996)
Matiz (1997)
(former Fiat Cinquecento Lucciola design study)
Leganza (1997)
Magnus (2000 and 2003)
Kalos hatchback (2002)
Lacetti hatchback (2004)

De Tomaso Mangusta (1966)
DeLorean Motor Company
Ferrari

250 GT SWB Bertone (1960)
Ferrari GG50 (2005)

Fiat

850 Spider (1965)
Dino Coupé (1967)
Panda (1980)
Uno (1983)
Croma (1985)
Cinquecento (1992)
Punto (1993)
Palio/Siena (2001)
Croma (2005)
Grande Punto (2005)
Sedici (2005)

Ford

Ford Mustang concept car (1966)


GreenTech Automotive (2008) Chairman Terry McAuliffe
FSO
Gordon-Keeble
Hyundai

Pony (1974)
Excel (1985)
Sonata (1988)
Stellar (1982)

GreenTech Automotive
About
Updated
Wednesday, 04 September 2019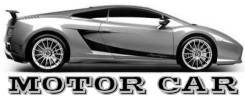 Published date
Sunday, 14 September 2014